Date: 15-16 December 2020
We all know that the agriculture sector is the backbone of Indian economy. Major part of Indian population depends on the agriculture sector for their food and living. However growing crops and selling the same in the market do not give enough returns to the farmers. Value addition in the agri sector is therefore necessary to improve the income level of farmers' and make farming not only affordable but also profitable. Agro Food Processing plays a vital role in increasing farmers' income and creating employment in rural India. Agrovision Foundation is organising a virtual summit to discuss various aspects of Food Processing.
Virtual Exhibition: Agrovision Foundation is also organising virtual summit during these 2 days. This online exhibition will give opportunities to the manufacturers of various agri. products, new technologies, innovations and services to reach the right kind of audience by displaying their products and services. A special slot for the virtual exhibition visit will be made available so that you don't miss any conference session.
Beside that Agrovision Foundation will also provide the platform to facilitate the meetings and opportunities to expand your business.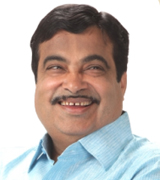 Shri Nitin Gadkari

Chief Patron, Agrovision Hon'ble Minister for Road Transport & Highways, Micro, Small & Medium Enterprises, GoI.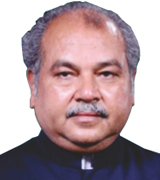 Shri Narendra Singh Tomar

Hon'ble Minister for Agriculture & Farmers Welfare, Rural Development and Panchayati Raj, GoI. And Food Processing & Industries, GoI.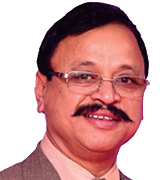 Shri Ravi Boratkar

President
Agrovision Foundation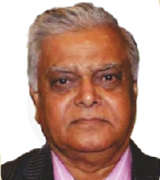 Dr. C. D. Mayee

Secretary
Agrovision Foundation
Event Objective
The objective of this event is bring together the experts to have a dialogue on a virtual platform to discuss the latest trends and offerings which would help all the stakeholders for the overall development of the food processing industry in India and most importantly focus on the generation of employment, enhancing income of farmers and creating surplus for the export of agro & processed foods.


About Organisers
Agrovision Foundation was established in 2015 as a social but apolitical NGO exclusively to serve the farming community on a regular basis by organizing training, workshops, demonstrations, farm visits, and online webinars that will encourage farmers and help them earn better livelihood from farming and farm-related activities. Agrovision foundation egularly organises workshops and training programmes for farmersTill today it has organised over 400 workshops that was addressed by 600 agri-experts more than 20 conferences on important issues related to agriculture were organised by agrovision foundation, around 5 lakh farmers visit National Agri-Expo annually and learn the latest technologies and practices in farming Agrovision foundation has generated a database of more than 5 lakh farmers to reach out through the social media.



MM Activ Sci-Tech Communications is India's leading Sci-Tech Communications organisation, organising Trade Shows, Conferences, Workshops in science and technology sectors. In the last 20 years, since its inception MM Activ has curated over 100 National & International Technology Conventions with special focus on AGRO-Food-Nutraceuticals and Biotech. MM Activ is the publisher of leading B2B digital and print media viz; BioSpectrum NuFFooDS Spectrum and AgroSpectrum from India and Singapore catering to APAC region. MM Activ has also engaged in other Frontier Technology events in sectors like Sustainable Chemistry, Transport & Logistics, MRO, IT & Electronics, Nanotech-nology, Renewable Energy, Space Technology, Water, R&D and Higher Education. MM Activ Group is now looking to venture into Manufactur-ing and Marketing of products in Agro & Food Processing as well as Hygiene and Public Health domain.



AgroSpectrum is a B2B digital media platform catering to all sub-sectors and verticals of the agro business - from food grains to inputs, machinery, live-stock, fisheries to agro tourism. It regularly updates on latest news on Agri-business and analytical & informative articles targeted at agro industry and business leadership, key decision makers; R&D, policy makers, academia and farmers' community leaders.