Organisers

Agrovision Foundation
Agrovision Foundation is an NGO which regularly organizes agriculture training programs on various topics for farmers through its famers training centre. These training sessions help to educate farmers on particular topic and improve the production with the use of advance technology and in depth practical knowledge. Agrovision Foundation has organized training programs in Inland Fisheries, Floriculture, Sericulture, Beekeeping, Goat Farming, Pomegranate Cultivation, Poultry etc. up till now.
The objectives of the Foundation are: enhancing crop productivity through modern techniques, introducing the alternatives in the farming pattern, diversification through livestock and other farming for income generation, new technologies and latest tools of cultivation, natural resource management, organic farming etc.
Agrovision Foundation organizes training programs separately and also in collaboration with Agriculture College Nagpur, CICR Nagpur, MAFSU Nagpur, KVIC Nagpur, ATMA Nagpur and NABARD Nagpur. Best and experienced trainers, farm visits, extremely helpful audio- visual presentation are some of the salient features of these training programs.



MM Activ Sci-Tech Communications
MM Activ Sci-Tech Communications is India's leading event curator in the field of frontier science & technology. Since its inception in the year 2000, MM Activ has organised more than 100 national and international summit in sectors like Agritech, Coffee, Biotechnology, Nutraceuticals, Sustainable Chemistry, Transport & Logistics, MRO, IT & Electronics, Nanotechnology, Renewable Energy, Space Technology, Water, R&D & Higher Education.
MM Activ is also engaged in publishing the Leading Business Magazines - BioSpectrum (Asia & India) & NuFFooDS Spectrum. For more details, please log on to: www.mmactiv.com


Purti Group
The Group, as a committed corporate entity, shoulders social responsibility through promotion of common welfare with its multi-dimensional activities in various parts of India. Purti Group has three sugar mills & a power generation plant in Nagpur & rest in parts of Vidarbha. The group also runs its own Superbazar and works in various territories related to farmers and rural development. National development through rural development is the main motto of the group and it is instituted by Shri. Nitin Gadkari.


Vidarbha Economic Development Council (VED)
VED Council stands for Vidarbha's Economic Development. VEDC is a professional body constituent of likeminded individuals, business-leaders and professionals who are committed to all-round economic development of Vidarbha. VED Council aims at intelligent, eco-friendly utilization of natural resources & geographical advantages of the region and creates the necessary infrastructure to make it possible. With these efforts, it focuses at securing co-operation & contribution from everybody including people's representatives, political leaders, bureaucrats, NGO's and State & Central Governments irrespective of their social, religious or political ideologies.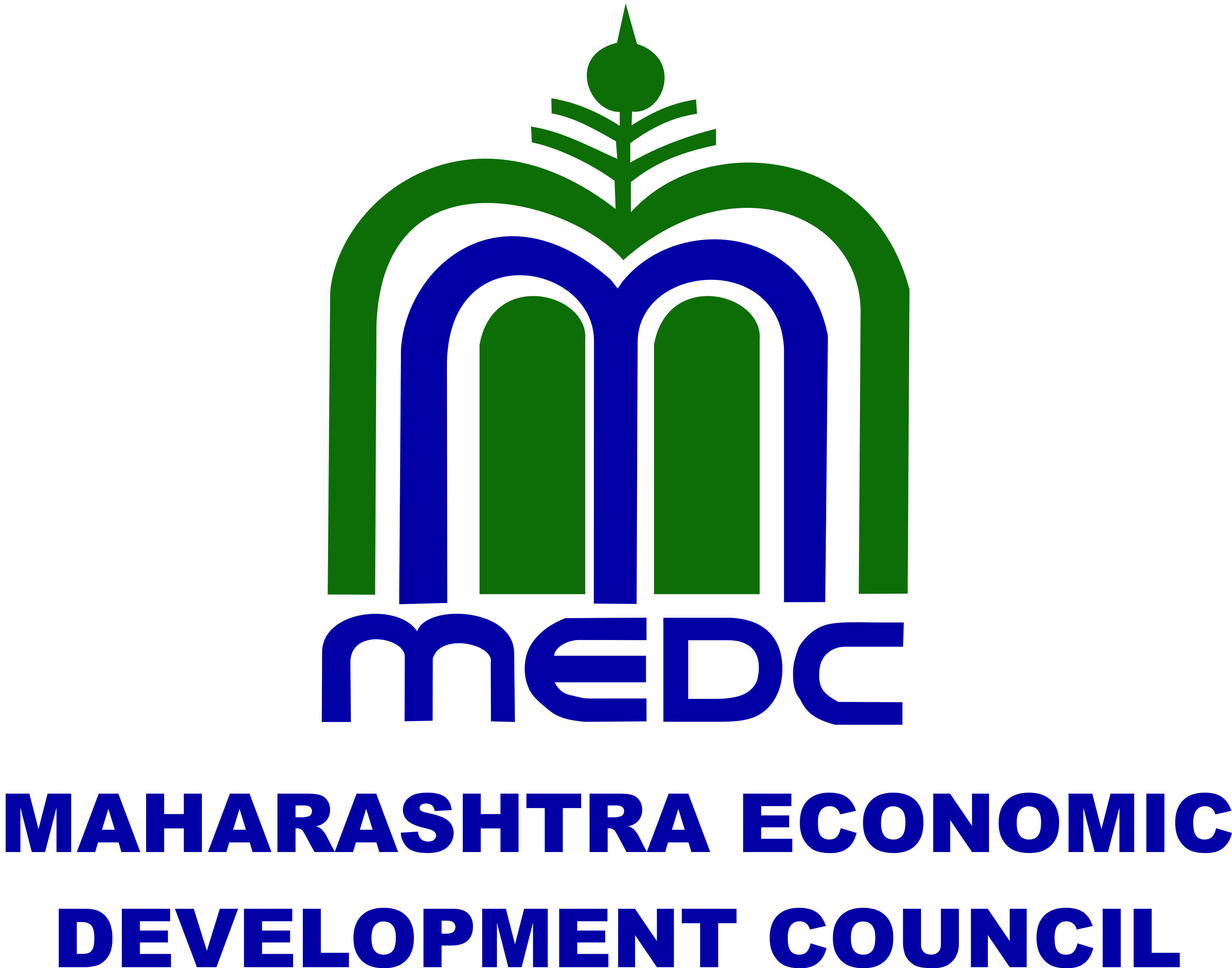 Maharashtra Economic Development Council (MEDC)
The Maharashtra Economic Development Council (MEDC) was established in 1957 under the stewardship of (late) Dr. Dhananjayrao Gadgil, eminent Economist and former Deputy Chairman, Planning Commission, Govt. of India. It was set up by participation of prominent Chambers of Commerce, Business and Industries Associations in Maharashtra to facilitate rapid and balanced economic development of Maharashtra. The Council acts as an Economic Think-Tank for Business & Industry as also for the Government of Maharashtra. The Council has always been fortunate to have eminent personalities and experts from Business & Industry, as Presidents, who have actively supported and guided the affairs of the Council. This has made MEDC a unique Research & Development Organisation not only in Maharashtra, but also in India.


Advisory Council Members
Dr. C.D. Mayee (Chairman - Advisory Council - Agrovision)
Former Chairman, Agricultural Scientists Recruitment Board (ICAR)
Shri Dilip Rath
Ex-Chairman, National Dairy Development Board (NDDB)
Dr. Ashok S. Dhawan
Vice Chancellor, Vasantrao Naik Marathwada Krishi Vidyapeeth
Dr. M. S. Ladaniya
Ex-Director, ICAR-Central Citrus Research Institute
Dr. Surendra Kumar Singh
Ex-Director, ICAR-NBSS & LUP, Nagpur
Mr. Shiv Kumar Rao
President, Vidarbha Economic Development Council (VED)
Dr. P. G. Patil
Ex-Director, ICAR- Central Institute for Research on Cotton Technology (CIRCOT), Mumbai
Dr. Vilas Bhale
Vice Chancellor, Dr. Punjabrao Krishi Vidhyapeeth, Akola
Cdr. Dipak Naik
Past President, Maharashtra Economic Development Council (MEDC)
Dr. Ashish Paturkar
Vice Chancellor, Maharashtra Animal & Fishery Sciences University (MAFSU)
Shri M. G. Shembekar
Managing Director, Ankur Seeds
Dr. V. N. Waghmare
Ex-Director, ICAR-Central Institute for Cotton Research (CICR), Nagpur
Capt. Dr. L. B. Kalantri
Ex-Director of Sericulture, Govt. of Maharashtra and Ex. HOD Ext. Edu. Dr. PDKV, Akola
Convenor:
Mr. Girish Gandhi (Ex-MLC)
Organising Secretaries:
Mr. Ravi Boratkar
Mr. Ramesh Mankar