Key Testimonials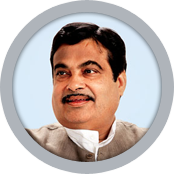 Shri Nitin Gadkari, Chief Patron, Agrovision | Hon'ble Minister of Road Transport & Highways, Govt. of India

"Agrovision aims at increasing farmers income through education and exposing them to the new and innovative farm technologies. Agrovision will change the agrarian scenario in the water-parched Vidarbha by building confidence of the farmers in technology. Agrovision informative workshops and innovative exhibition is attracting lakhs of farmers from all over the country. It is also providing right networking platform for the manufactures, consumers and the distribution chain elements. It is motivating youths to take up agriculture as career."
---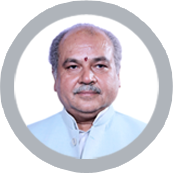 Shri Narendra Tomar, Hon'ble Minister of Agriculture & Farmers Welfare, Govt. of India

"Agrovision through its sustained efforts has been organizing free Workshops and interactive Exhibitions for the benefit of the entire farming community. Agrovision has been meticulously working to bring the latest practices, technologies, products and services at a common place. I congratulate, the Agrovision for organizing the event to discuss vital issues related to agriculture and acting as a guiding force for the farmers on new avenues"
---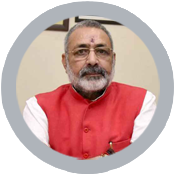 Shri Giriraj Singh, Hon'ble Minister of Rural Development & Panchyati Raj, Govt. of India

"I am glad to learn about the 11th Agrovision being held on November 22-25, 2019 at Nagpur. Agrovision provides an opportunity to the exhibitors to display their products, services, technologies, strength etc to the farmers. The Conference on Dairy Development and Milk Processing would enhance the knowledge of the participants about production, processing and marketing and use of dairy products and develop a broader understanding of Dairy industry and other selected areas"
---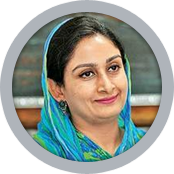 Smt Harsimrat Kaur Badal, Hon'ble Former Union Minister for Food Processing Industries - Govt. of India

"Agrovision is a unique platform where farmers and entrepreneurs can know various avenues in food processing industry"
---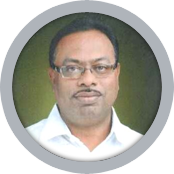 Shri Chandrashekhar Bawankule, Hon'ble Ex. Minister of Energy, New and Renewable Energy, Govt. of Maharashtra and Nagpur Guardian Minister

"The Vidarbha region of Maharashtra is reeling under farmers' suicide crisis. The conduct of Agrovision year after year would go a long way in reassuring the distressed farmers that the government is firmly behind them and would help them tide over adverse situations related to farming."
---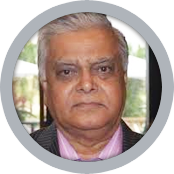 Dr. C.D. Mayee, Chairman - Advisory Council Agrovision, Secretary - Agrovision Foundation

"Agrovision has created a consistent positive impact in the life of farmers of central India. It has played vital role by educating farmers through its workshops and creating awareness about new agri technologies and advance farm practices through its national exhibition,resulting in increased production. It has also given right platform for local and national brands to reach to lakhs of visiting farmers."
---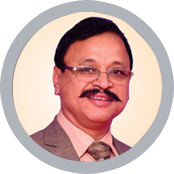 Shri Ravi Boratkar, Organizing Secretary - Agrovision, Managing Director - MM Activ Sci-Tech Communications and President - Agrovision Foundation

"Started with the aim of helping vidarbha farmers in distress, a humble beginning of Agrovision is now becoming Agri - Revolution in central india. Agrovision is gaining popularity for its versatile mega national expo, educative free workshops and live success stories. This will surely help to educate, encourage and empower farmers in coming year."